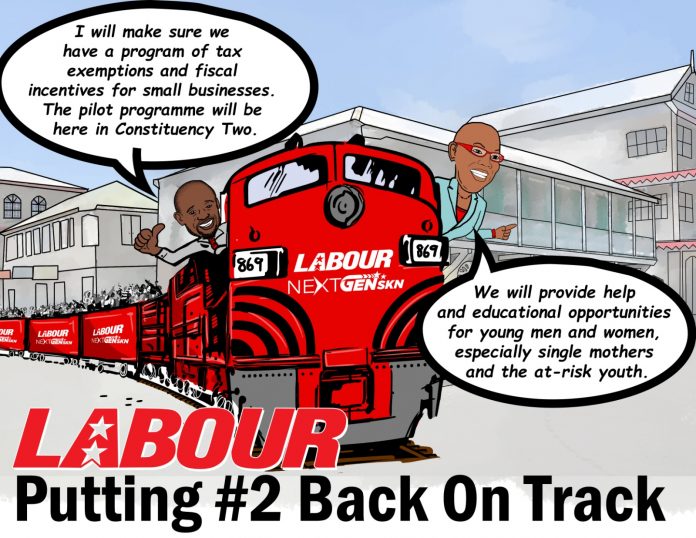 Marcella Liburd's contribution to our Federation's survival and progress over the years will continue to put Constituency #2 back on track.
These are the toughest times we have faced over the past 75 years and I believe the training and experience that I have gained over the years in private and public life will continue to be a vital contribution to our Federation's survival and progress.
One of the first things I plan to do is to help our retirees and senior citizens by offering retirement packages to all retired and elderly persons.
I will also provide help and educational opportunities for young men and women, especially single mothers and at-risk youth.
As soon as possible, we will introduce a programme to create opportunities for disabled persons to earn an independent living.
There will be a new program of tax exemptions and fiscal incentives for small businesses.
We will provide jobs for the unemployed and under-employed in community cleanup, graffiti removal, recycling, landscaping, culinary arts, sports, carpentry, construction, small business, farming, poultry production, and the restoration of street signs.
For young people, especially those that have the talent, there is a need to develop it as fully as possible. To this end, we will create the Akeem "Superman" Moore Music Foundation.
Within our first 100 days, we will start work on completing Phase 2 of the renovation of the Gardens Playfield and we will rename the stands.
I will be pushing for the creation of a semi-professional football league.
The NextGen SKN – St Kitts and Nevis Labour Party (SKNLP) will upgrade the James Barman Hanley center at Dorset Park to provide more space for youth activities, a hurricane shelter, and learning centre.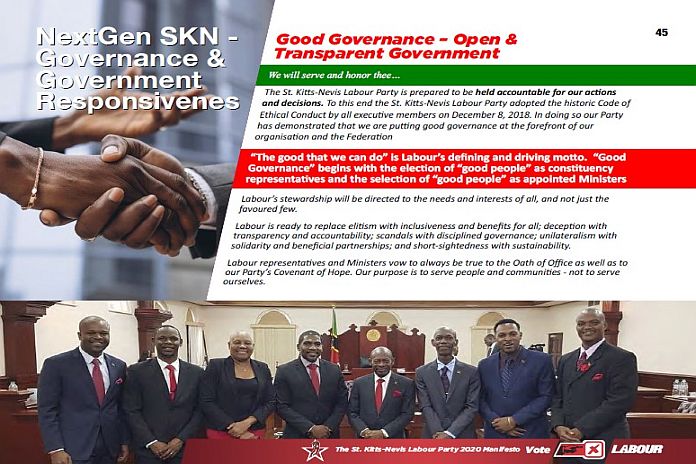 NextGen SKN Manifesto – It's all about you!
Reasons why Constituency No.2 should not consider Jonel Powell
Jonel was found guilty of 'misappropriating funds' from a client. By the end of June 2020, he is expected to be disciplined and may be disbarred from practicing law "for misusing his client's money."
Jonel is morally and ethically disqualified from being put in charge of the money belonging to 55,000 taxpayers and their families. If Jonel cannot be trusted with one man's million, how can he be put in charge of a country's finances and other resources?
Jonel cannot be trusted. He tried to get a man to pay him US$300,000 "in escrow" apparently, to pay down on the parking lot in the Pelican Mall-Port Zante area. That was when he and his partner, Lindsay Grant were scrambling to find money to apparently "replace the client's money they had misappropriated."
Three months ago Jonel planted palm trees in his Constituency. He claimed at the time, that he was starting a tree planting exercise, three months later, [today] these same trees are almost dead from neglect.
Since Jonel cannot take care of palm trees; Will he be able to care for Constituency No.2? Absolutely No. Jonel will neglect and ignore the people if elected.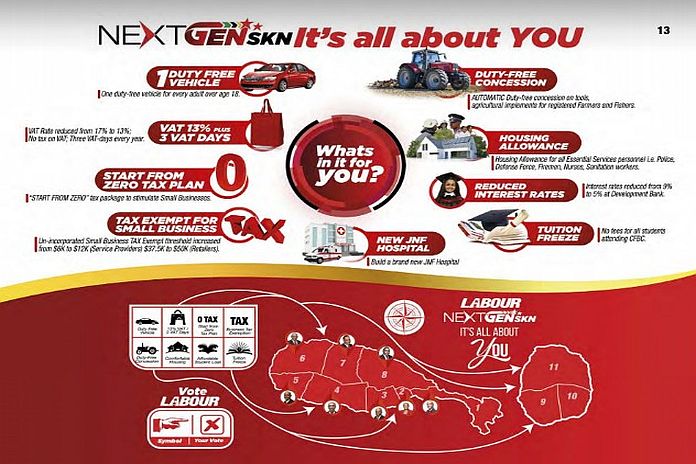 SKNLP2020Manifesto.